Cape Town City Pass
With so many sites to browse we've saved you time by putting together our own personal recommendations covering travel guides, things to do, eat/drink/dance, further-a-field and recommended accommodation.
Whatever and where-ever you end up we hope you have a great trip!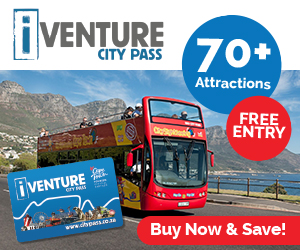 CAPE TOWN CITY PASS
Purchase a 2, 3 or 5 day pass and then get free access to over 70 Cape Town attractions plus further discounted deals.
"Thank you so much for this lovely apartment! The location is fabulous, good food, wine and neighbours we met are so nice. We love Cape Town!! Hope to be back soon"
Steve & Alison - Gold Coast, Queensland
view all feedback